Waterproof Flooring in San Marcos, CA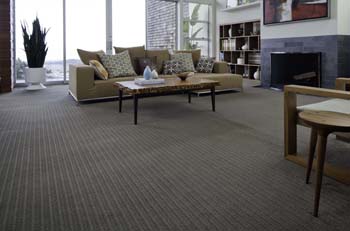 Are you concerned that water and moisture will damage your new floors? Discover beautiful waterproof flooring in San Marcos, CA. Our flooring company brings the beauty of hardwood, carpet, and vinyl into any room. That includes kitchens, bathrooms, and outdoor areas. If your room is prone to spills or moisture, consider waterproof vinyl flooring, laminate, or carpeting. Using advanced manufacturing techniques, these floors are designed for active living and moisture-prone environments.


Durable & Stylish Waterproof Vinyl Flooring
Get the floor you need without worrying about water damage. We carry and install waterproof carpet and vinyl flooring that is ideal for kitchens, bathrooms, basements, cafeterias, mudrooms, and any other room that gets wet. But don't worry! You don't have to settle for a dull-looking floor. Our products come in many styles and colors. In fact, they are fabricated to look like wood flooring, ceramic, and natural stone. These floors are both stylish and appealing. The brands we have include:
COREtec
Shaw
Mohawk
Downs
Our products are manufactured using high-grade materials that hold up even in the wettest environments. Visit our store for assistance if you need waterproof flooring that is durable and appealing. One of our friendly and experienced associates will help you choose a product that suits your needs.


Protect Your Floors from Moisture
Add unique ambiance to your kitchen or bathroom with waterproof laminate flooring. Many property owners love the value-added appearance of hardwood or natural stone. However, they cannot place them in water-prone areas. Even though natural stone is not susceptible to water damage, it can be hard underfoot. For a softer, beautiful, and durable choice, consider waterproof vinyl or laminate floors.
Because these products have waterproof cores, they do not degrade, rot, or expand. They also prevent liquid from soaking into the subfloor. In addition, they are easy to maintain. Simply sweep and mop your new floor when it's dirty. They hold up well under heavy foot traffic and are ideal for busy households. Best of all, we proudly provide professional waterproof flooring installation for peace of mind.


What Is Waterproof Carpet?
Yes. You can have carpet that is waterproof! Protect it from spills, pet accidents, and moisture by letting us install it for you. Not only are these carpets stain resistant, they do not suffer from water damage. In fact, they also prevent water from penetrating the floor beneath. Instead of worrying about your carpet, let us ease your carpet concerns. Our state-of-the-art carpets offer a level of protection that ordinary carpets cannot.



Contact us for more information about our waterproof flooring installation services. We proudly serve customers in throughout San Marcos, Carlsbad, Escondido, and Oceanside, California.