Your Destination for Luxury Vinyl Planks in San Marcos, CA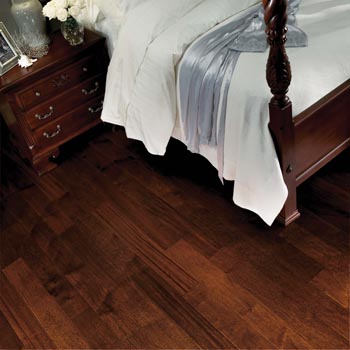 Revitalize your home with products and services from Legacy Flooring America. We are your source for luxury vinyl planks in San Marcos, CA. When you visit our showroom, you will find the products and support you need to turn your remodeling ideas into a reality. With our personalized approach to service and extensive product selection, moving your project forward is a simple and rewarding experience.
The Luxury Vinyl Advantage
Luxury vinyl plank floor, often abbreviated to LVP, is a versatile type of flooring that works well in any room. Whether you are re-flooring a single space or planning a complete home makeover, LVP is sure to deliver beautiful and long-lasting results. There are many advantages to investing in LVP, thanks to its robust features:
Natural Appearance: Luxury vinyl planks are made to resemble the appearance and texture of natural hardwood floors. Now, you can add the majestic ambiance of popular wood species, like oak or pine, to any space you like. LVP can be added to virtually any room in your home, including moisture-prone areas like the bathroom or basement.
Everyday Strength: LVP flooring is made from composite materials. The manufacturing process gives this product a solid and hard surface that resists the effects of impacts, foot traffic, bumps, scrapes, and scratches — which minimizes the risk of flooring damage. You can count on LVP to uphold its neat and like-new appearance for years.
Indoor Comfort: A little-known feature of LVP is its insulating properties. Luxury vinyl disperses heat well, which can lead to better performance from your heating and cooling systems. The insulation also absorbs sound, which enhances the acoustics in common and busy areas, such as the kitchen or living room.
Ease of Maintenance: Dirt, dust, and spills have a hard time staining LVP flooring, as it is highly resistant to water. Most accidents clear away with a cloth or a vacuum. You will spend less time and energy cleaning your flooring, and add more time back to your busy schedule.
An All-in-One Flooring Showroom
Take your remodeling ideas further at our showroom. We have a stunning selection of luxury vinyl plank flooring in hundreds of designs and styles. Our knowledgeable team is also nearby to help plan the details of your re-flooring project, from start to finish.
When it's time to put those ideas into motion, we're ready to realize your picture-perfect spaces. We facilitate luxury vinyl plank floor installation. Our in-house installation team has the skill and experience to tackle projects of any size and scope. With our assistance, home improvement is a simple, stress-free, and rewarding experience.

Contact us to learn more about our selection of luxury vinyl planks. We proudly serve customers in San Marcos, CA, including Carlsbad, Escondido, Oceanside, and the surrounding area.