The Finest Luxury Vinyl Tile in San Marcos, CA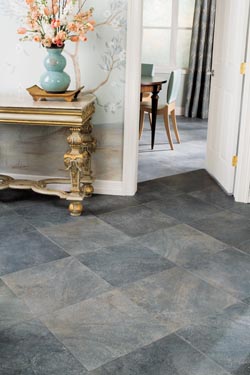 There is nothing quite like the look and feel of brand new flooring under your feet. For those looking to experience the joy of having gorgeous new floors flawlessly installed in their home, turn to Legacy Flooring. We have a wide selection of luxury vinyl tile in San Marcos, CA, ensuring that you have access to the perfect look and style to meet your needs. Our expansive showroom is filled with a truly unbeatable selection of LVT, making us the go-to flooring company for all your flooring needs. No matter what style you're shopping for, we have something in stock to fit the bill.
Luxury vinyl tile floors are highly sought after due to their ability to imitate a wide variety of different types of luxury flooring. With constant advancements being made every day in the field of manufacturing, LVT can look more and more like the materials it is imitating. From the timeless look of white porcelain tile to the natural elegance of hardwood, LVT can be embossed to look like any flooring type you desire. Pay a visit to our showroom today and find out more about the different looks you can achieve with LVT.


The Perfect Choice for Kitchens & Bathrooms
It can be hard to find the perfect look for your kitchen or bathroom given the requirements for flooring in those rooms. Not only are they the most used rooms in the home, but they also see a lot of spills and splashes from all the water we use in them. That is why luxury vinyl tiles are the ideal solution. Not only can they give your space any look you want, but they also hold up to all the foot traffic and water you can throw at them. If you're looking for a traditional tile-look, LVT can even be grouted for extra protection and authenticity.


Perfect Luxury Vinyl Tile Floor Installation
The best way to get the most from your flooring purchase is to allow our team to perform the installation. Our contractors have the skill and experience needed to expertly install your new floors, ensuring that they not only look perfect but that they also last longer. We want to make sure that you are 100% satisfied with your flooring purchase. That is why we help every step of the way, from choosing the perfect look to installing your new LVT floors flawlessly.



Contact us right away to go over your options for LVT. We are proud to serve San Marcos, Carlsbad, Escondido, and Oceanside, California.