Vinyl Flooring in San Marcos, CA, for Every Style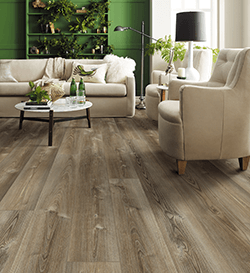 Finding the perfect floor to complement your interior is easy when you shop the diverse selection of vinyl at Legacy Flooring America. Our broad selection of vinyl flooring in San Marcos, CA, highlights the best the industry has to offer, with surfaces available for every style. Whether you love elegant, timeless designs or bold, contemporary looks, there's a vinyl product for you at our showroom. Visit us today to explore your options in person and take the first step to making your home improvement plans a reality.


Why Homeowners Love Vinyl
The modern homeowner has much to choose from thanks to recent manufacturing innovations. Vinyl is more durable and easier to maintain than ever before. No matter if you choose vinyl sheet, vinyl plank, or vinyl tile flooring, you'll enjoy how simple it is to keep it clean and looking like new. Routine sweeping and occasional mopping are all you need to do for a clean, beautiful surface. For detailed maintenance information for specific brands, please talk to our knowledgeable sales associates.
Homeowners also love vinyl's resilience. It's difficult to scratch or chip, not to mention it is water resistance. These properties make it ideal for wet areas around the house, such as the kitchen, bathroom, or laundry room. However, since vinyl holds up well to all types of daily wear, it does well anywhere you put it.
Perhaps the most well-known advantage of vinyl is its design versatility. From vinyl plank flooring that replicates every wood species and stain to vinyl sheet products with intricate patterns, the design options are endless. If you are not sure what kind of style would look best in your room, we're happy to help by giving you a recommendation tailored to your aesthetic preferences, performance expectations, and price range.


Leave the Hard Work to Us
Installing flooring is a big project that not everyone had the time, energy, specialized tools, or ability to handle. Furthermore, DIY installation can result in voiding the product warranty.
Ensure your new floor looks great and has full warranty protection by leaving the installation to us. We're pleased to provide vinyl flooring installation for every style we sell. Best of all, our vinyl installers work quickly so that your room will be ready to show off to visitors in no time at all. To schedule installation services for your home improvement project, talk to our team.



Contact our showroom to learn more about our vinyl selection. We proudly serve clients from throughout San Marcos, Carlsbad, Escondido, and Oceanside, California, as well as the neighboring communities.