Your Source for Wood Look Tile in San Marcos, CA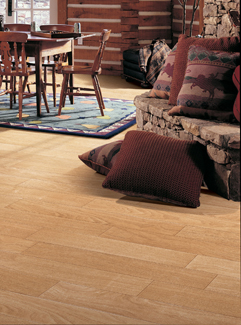 Wood has remained a popular flooring choice for centuries. It offers a naturally beautiful appearance and texture, along with remarkable longevity. However, wood and water don't mix. When exposed to moisture, the wood planks swell and later contract, creating gaps that undermine the surface's beauty and structural integrity.
Fortunately, there's a way to bring home to the beauty of wood without the moisture concerns: tile. Here at Legacy Flooring America, we're proud to be your local source for wood look tile in San Marcos, CA. These unique tile styles are designed to imitate both the appearance and texture of genuine wood-- many people can't tell the difference without close examination. We recommend this tile type for all the areas around the home that hardwood can't go, including:
Kitchens
Bathrooms
Entryways
Laundry Rooms
Basements
Patios


Discover Your Ideal Surface
When you imagine tile, you likely picture a stone-like surface. However, modern manufacturing technology makes it possible for this flooring style to take on many different forms, including wood plank porcelain tile and ceramic tile.
Whether you prefer dark hardwoods like walnut or lighter varieties like maple, there's a tile surface that replicates it down to the last detail. At our store, we're proud to offer a diverse collection of different styles so you can easily discover your ideal surface.
Visit us today to see for yourself how closely these tiles resemble wood plank and start exploring the limitless design options. Our staff members are standing by to answer any questions you may have about the products and recommend surfaces that match your home improvement project's demands.


Why Choose Tile?
The main benefit of porcelain and ceramic wood tile is they are not affected by moisture exposure like authentic wood. However, they offer a number of other advantages as well. For example, many shoppers choose tile because it is easy to maintain. Routine sweeping and mopping will keep your tile floor ready for company. With some additional maintenance like grout cleaning, tile flooring will look like new even decades after installation.
Another important benefit is tile's strength. It does not scratch easily and it can withstand daily heavy foot traffic. If something does happen to your ceramic or porcelain wood tile floor, you can simply replace the affected tiles rather than the entire surface. To learn more about the perks of installing tile in your home, consult with our knowledgeable staff today.



Contact us for additional information on wood look tile and our other flooring options. We're proud to serve clients from throughout San Marcos, Carlsbad, Escondido, and Oceanside, California, as well as the surrounding area.